Barbarian is a 1987 Atari ST platform game by Psygnosis. It was ported to Amiga, PC Dos, MSX, CPC and ZX Spectrum.
Programmer David H. Lawson and graphic designer Garvan Corbett are at the origin of the game. Like most early Psygnosis titles, the cover artwork was by the popular fantasy artist, Roger Dean.
This painting existed as a landscape for some time before Roger Dean found a subject .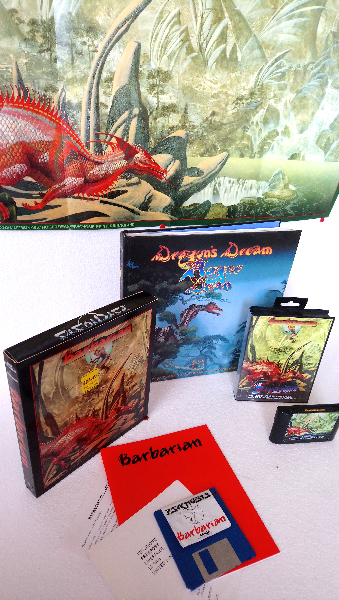 The universe of Roger Dean, the detailed graphics of the various characters by Garvan Corbett, the introduction by Colin Rushby and Jeff Bramfit. Those are all the reasons that led us to remake this game on Megadrive / Genesis.
Canceled scene
At the back of the Atari / Amiga box, there are 2 scenes that have never appeared in the original game. We rebuilt the game map with the Tiled tool and integrated these 2 scenes.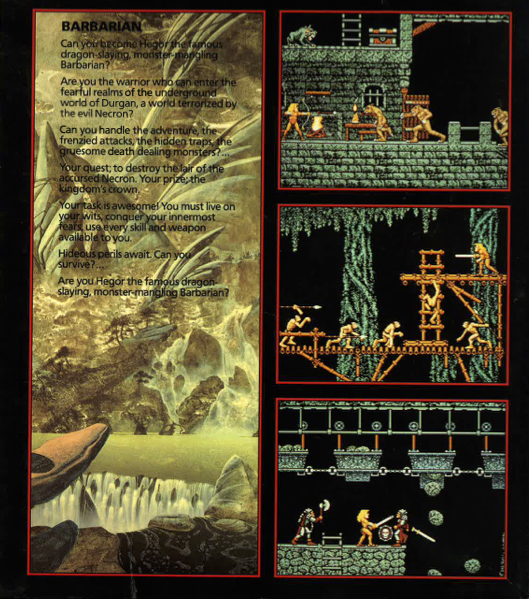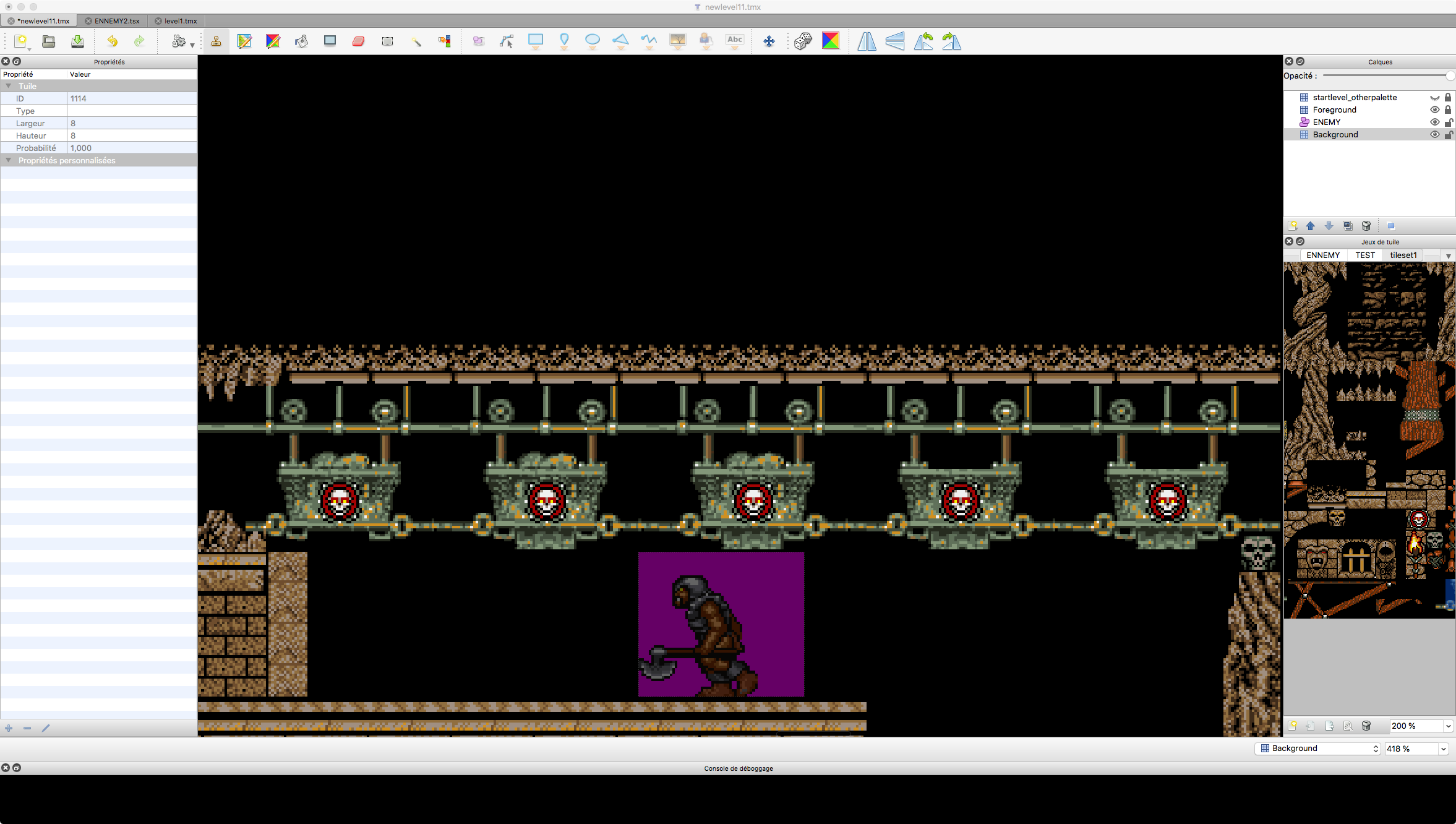 Megadrive version : improved graphics, music and much more

ScreenSize 320X200 (Atari/Amiga) / HUD VS ScreenSize 320x224 (Megadrive) / HUD

On the Atari/Amiga version, you can control the player with keyboard,mouse or joystick and use command over an icon. For the Megadrive version, the joystick and 3 buttons are enough to move the player , switch weapons, attack and defend.
The skull with wings in the HUD is inspired by an illustration from a Barbarian advertisement in french magazine Génération4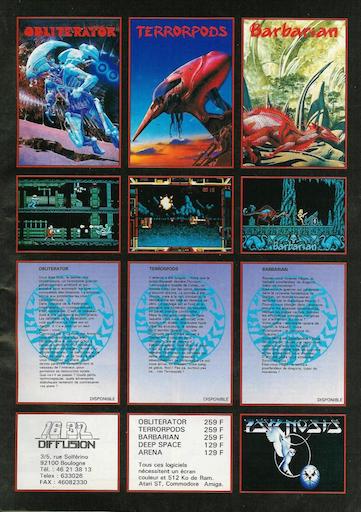 HUMAN and ORC
The megadrive has 4 palettes of 16 colors. We have mixed the Amiga and Atari versions to display sprites with the best colors
We love this game, its history, its universe and graphics. Although we tried several times to add features, we tried to stay the most faithful to the original creation (version with megadrive mouse control is in test). We think seriously about a sequel .. BARBARIAN III
Once again another MASSIVE THANK YOU to all of you awesome people that keep helping our Patreon campaign.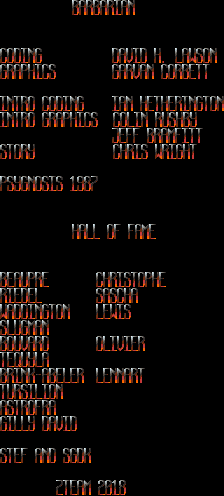 Files
Barbarian_manual_Megadrive.pdf
4 MB
Apr 14, 2021
Barbarian_Sega_Megadrive_Box.png
26 MB
Apr 14, 2021
Barbarian_Sega_Megadrive_Cartridge.png
10 MB
Apr 14, 2021
Get Barbarian - Sega Megadrive