International Karate, often abbreviated as IK, is a karate fighting game created and published by System 3 for various home computers.
It was design et develop by Archer MacLean and music compose by Rob Hubbard ans Dave Lowe for Amiga Version
IK and the IK+ which a successor which expanded the gameplay through the introduction of an additional - although not player controllable - karateka, was released in 1987.
IK DELUXE (aka IK++) started back in 1987/88 and was for the Atari ST and Amiga platforms. For reasons not yet known, the game was ready but unreleased.
The third instalment in the series had a 2-3 screen background to provide more space for the area of combat. Also even more computer-players could be on the screen than IK+.
It was also released for Amiga CD32, Gameboy Advance and Playstation 1.
It only misses the Megadrive remake for the 30th anniversary with special add-on.
Megadrive version: graphics, music remastered and new mode fighting

We wanted to make a remake by keeping the originality of the game by just adding the necessary modifications for the Megadrive
New sunset with more color in tournament mode and +1 karateka to better balance the fighting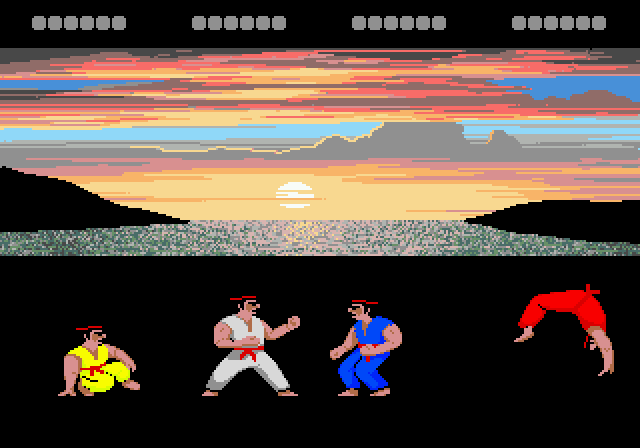 The new mode Versus Game allows to fight 1 vs 1 with more original characters.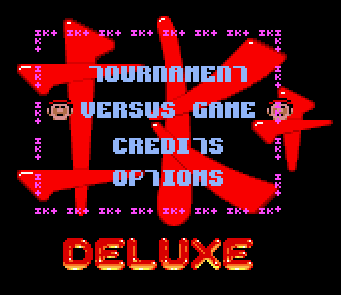 The music is converted from the Atari version ( ym format) for the intro and tournament mode. Kaot (our soundchip musician) has remastered by creating an adaptation dedicated to the Megadrive.
Chuck Norris once died against Bruce Lee ... the time of revenge has come..
We have introduced this custom version of IK+Deluxe + for the Classic Game Festival in Austin Texas this summer.
Choose your Karateka in Versus mode and change background with L R direction.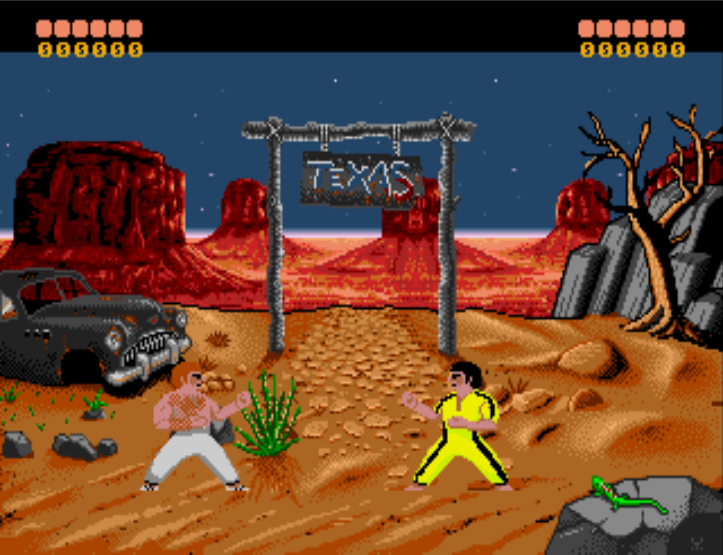 Files
Ik+_Sega_Megadrive_Box.png
26 MB
Apr 15, 2021
IK_Sega_Megadrive_Cartridge.png
10 MB
Apr 15, 2021
Get IK+ Deluxe version - Sega Megadrive